Certainly you have heard about the 'Oktoberfest' or German beer. The Autobahn and German cars. But have you ever recognized the German speaking countries as additional markets for your products? Do not miss this big market! Do not hesitate to contact us about a partnership.

Business in German Speaking Countries
Germans prefer software products in their native language and a direct and no nonsense tone in documentation and communication. We will provide you with top notch native translation with a good understanding of your product. We know how to explain your product to your german customer. We will provide you with a marketing strategy that works in Germany and we know how to professionally do press contacts. We have very good contacts to the German download sites. And we will provide German language mail and phone support. Sounds complicated? But isn't! You just need professional native partners located in Germany. You will be successfull in Germany.
No Initial Costs
We fully handle the localization and cover all translation costs. We will take over the full risk. Because we believe in your product and our skills.
100 Million People
Over 100 million German speaking customers are waiting for new products. Germany, Austria and Switzerland are countries with a very high average income.
Strong Currency
The Euro is a stable currency and gives you a rock solid new income stream.
A German Partner

We are specialized in localisation, marketing and sales. We are always looking for high quality products that we can market as trialware and software.
Fair Cooperation
We prefer trusted third party providers (a.e. Digital River) to handle the registration fees. We split and share directly at the payment provider. There is no money risk involved.
Special German version
With a special German-only version and a German-only product website we will not interfere with your English (or other language) business.
Localization and Translation
All we need is English language strings for your application and documentation. Our translations are done by professional translators and reviewed by technical staff. We have a professional Translation Memory based system for rapid translation. We understand PC software and take care that German customers also understand your software.

For every product we create an individual German website with an attractive product based web domain. You can be sure that we handle your product as something special and not like just another item in an anonymous web shop.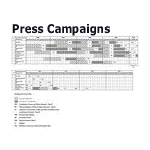 There are no initial costs.
We take the full cost for translations and the supporting web site. You do not have to transfer one Dollar. You support us with your product, string files and images. A website structure and design if you like to. For you it is as simple as possible.
Marketing and Sales
At the beginning of a successfull product life cycle there is always the marketing strategy. We will develop a marketing plan for each product.